Morpheus8 is the first and only device to penetrate deep into the skin and fat, contouring the face and body into a more desired smooth and sleek appearance. Combining micro-needling and Radio Frequency, Morpheus8 is the perfect treatment to combat a wide range of skin imperfections and issues. Morpheus8 has advanced technology that allows any skin type or complexion to be a perfect candidate in achieving complete skin rejuvenation. Micro-needling is the most popular treatment used for acne scars, hyperpigmentation, skin tightening and improving the appearance of fine lines and wrinkles. The Morpheus8 device boasts up to 24 micro-needles that penetrate deep into the skin's layer to promote cell regeneration, while the radio frequency tightens skins by using heat to produce collagen, setting it apart from other micro-needling treatments. As one of the most popular cosmetic skin treatments, Morpheus8 leaves you with healthier, tighter and younger looking skin. Morpheus8 is safe for all skin types and complexions.
PRICE BASED ON CONSULTATION
Improve the appearance of fine lines and wrinkles
Address irregular skin tone Improve textural irregularities
Address skin laxity
Treat hyperpigmentation
Combat acne
Improve the appearance of acne scarring
Minimize stretch marks
Contour and remodel the skin
Improve on the overall appearance of the skin
Stimulate the production of collagen and elastin
Reduces pore size

Downtime
You may experience some redness, swelling, or bruising following your treatment. Some pin-point bleeding is expected from the micro-abrasions, however all symptoms will heal after 1-5 days. We encourage you to not plan any big events within your healing time, and to wear broad spectrum SPF 30 sunscreen after your appointment. Our medical aesthetician will also give you a personalized skin care regimen to follow after your treatment to ensure the best healing process and lasting results.
Procedure
After consulting with our medical skin aesthetician, a treatment plan will be devised to combat your problem areas. To prepare for the procedure, discontinue use of any Retinols or AHA/BHA in you skin care routine 14 days before your appointment. Before the treatment, a numbing cream is applied to ensure the comfort of our clients. Once ready, the procedure will occur which can last from 1 – 2 hours, depending on the size of the treatment area. Afterward, our aesthetician will provide you with aftercare instructions, and a personalized skin care regimen to follow post procedure.

Results
Results are expected within a few days of your treatment, with skin tightening to improve up to 3 week after your treatment. Optimal results with Morpheus8 are usually best within 3 – 4 treatments, depending on skin type and concern.

Aftercare
Our team will send you detailed pre and post care treatment instructions to follow.
Your Skin. Your Treatment.
No two faces or bodies are the same. Tell us your skin goals and we'll find the best treatment plan for you!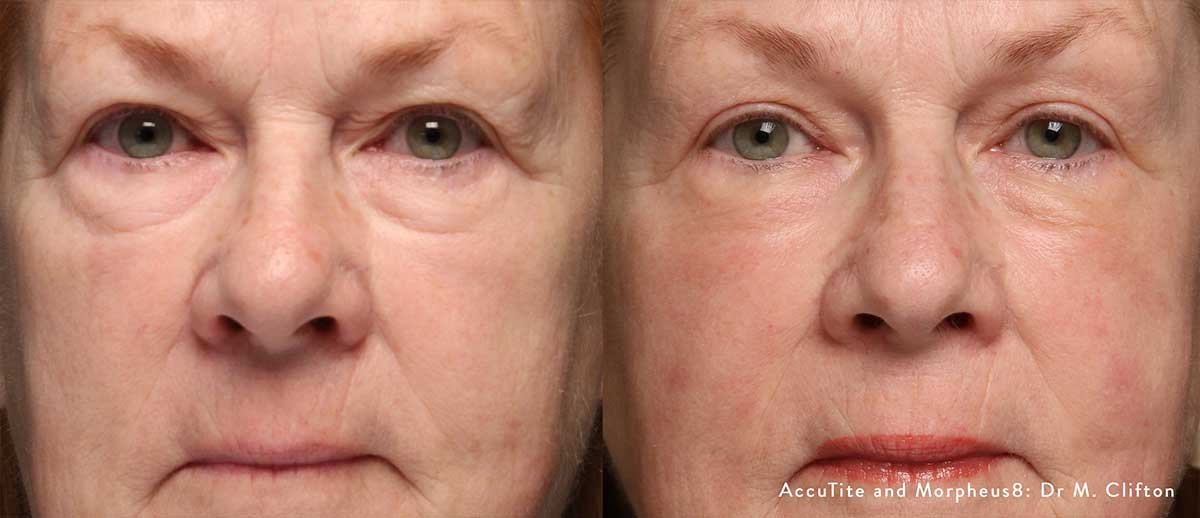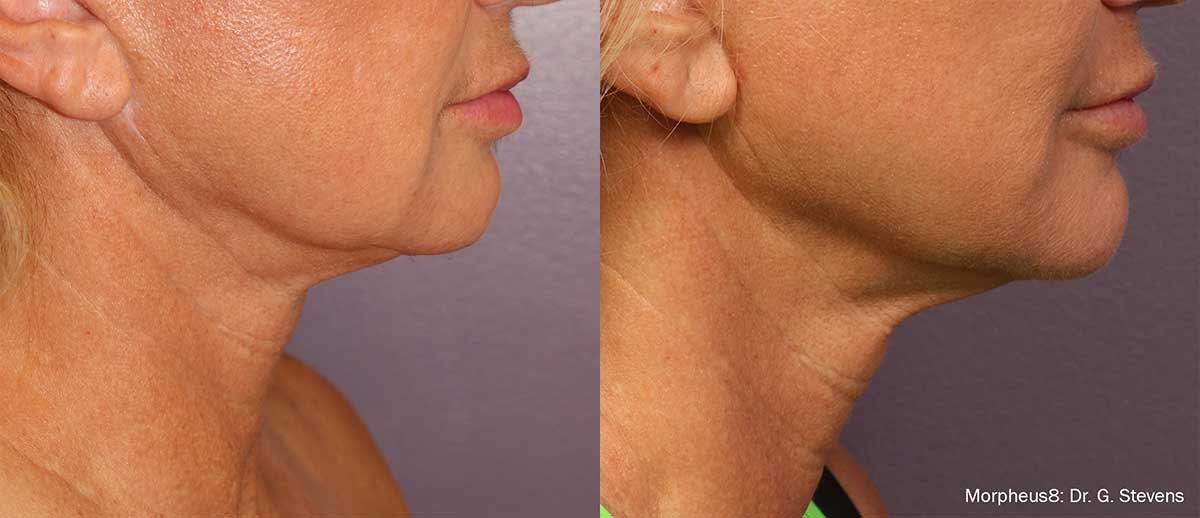 Combat a wide range of skin imperfections and issues