Chemical peels are a safe and effective way to deeply exfoliate the skin, without damaging the skin barrier. Similar to your at-home exfoliator, chemical peels target the damaged skin barrier by actually peeing off a thin layer of skin revealing new and rejuvenated skin underneath. Chemical peels are commonly used on the face to treat uneven skin texture, fine lines and wrinkles, pigmentation and sun damage. Aside from reversing skin concerns, chemical peels also increase the overall health of the skin by stabilizing skin function and stimulating cell turnover. Chemical peels are safe and FDA approved
PRICE BASED ON CONSULTATION

Downtime
There is no downtime, however there are some side effects such as redness, tingling, dryness, mild swelling and peeling. We don't recommend chemical peels before any major events, or travel plans.
Procedure
Your appointment will begin with a consultation with our medical aesthetician to discuss your concerns and explore the best chemical peel option. Afterward, our medical aesthetician will clean and prepare the treatment area, and apply the peel which will sit for 2-5 minutes. It is common to experience some mild stinging, but do not cause extensive discomfort. Once removed, calming serums and protectant products will serve as a shield further results, and help shield your skin from sun exposure or damage.

Results
5-7 days after your peel, side effects will subside as new skin begins to form. Full results are usually seen 14 days after your treatment. Depending on your skin type, multiple treatments may be necessary for maximum result
Aftercare
We recommend ZO Sun Protection as is imperative for final treatment application and post-treatment daily use. Any other skincare products may disrupt results, or may be too harsh for your recovering skin.
Your Skin. Your Treatment.
No two faces or bodies are the same. Tell us your skin goals and we'll find the best treatment plan for you!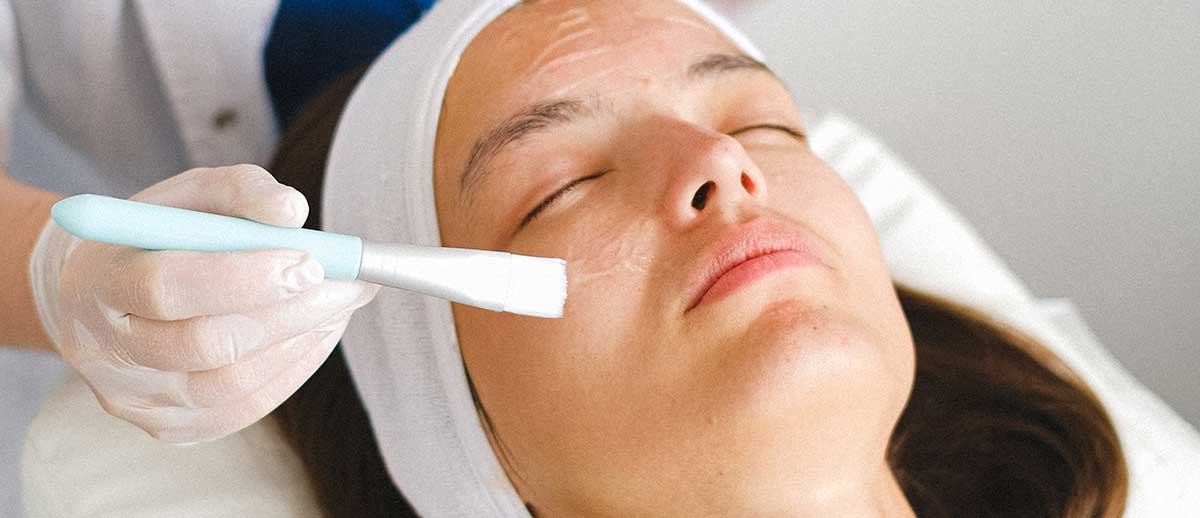 Deeply exfoliate to reveal new and rejuvenated skin